Australian Tourist Visa - Sub Class 600
Australian Tourist Visa for a Thai National
The only way that a Thai national can travel to Australia for a holiday is with an Australian Tourist Visa.
A tourist visa is normally awarded for 3 different durations: 3, 6 or 12 months. These visas can be issued as either single entry or multiple entry depending solely on the discretion of the visa officer.
If the Thai citizen is not a frequent traveler around Asia and has never visited Australia before it is best to apply for a 3 month visa first. After the three month visa expires and your partner returns to Thailand on time you can consider applying for a longer visa or even a different type of visa such as a provisional marriage or marriage visa. The first visa is mainly a test to see if the Thai national will return home on time.
At Key Visa we make you a promise of "no visa – no professional fee" so if you don't get your visa, we don't get paid. There is no financial risk for you when you choose our services.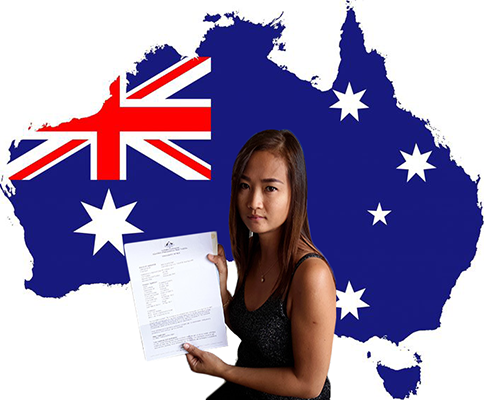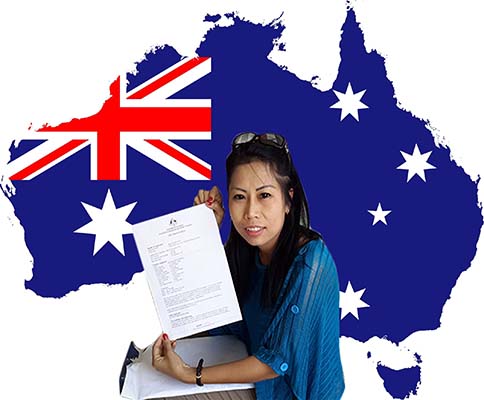 The Tourist Visa Service We Provide
Work with the applicant on their paperwork, ensuring it will be successful and accepted by the Australian Embassy.
Work with the sponsor, our English Immigration Consultants offer support & guidance via email, phone and in person.
Translate all of the Thai applicant's documents and certificates into English.
Complete the sponsorship and intention of stay letters.
Prepare all the documentation and complete the application forms.
Professionally present the application ready for the cleariance officers.
We take your partner to Bangkok to have their fingerprints taken and submit the documents
Professional Interview Training if required.
Escort the applicant to the interview process if required.
Collect the passport and documentation when the decision has been made
Why take the chance of doing it alone when professional support is available
Airport Concierge for solo travellers (extra charges apply)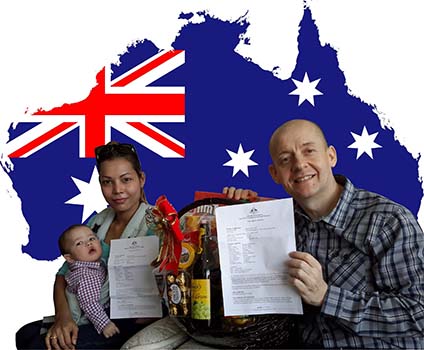 Darren and his crew are the best at what they do so helpful they take all the hard work out of it. Won't be long before my girlfriend will be enjoying Australia with me and my family, Cheers guys
Great sevice very professional would highly recomend them to anyone
The cost is immaterial, my beautiful Thai girlfriend is with me now in Australia and she will return early next month. A lot of detailed work was done by Darren and his team and now we will take the next step with Key visa.
Proving the relationship in the case of an Australian sponsor
Obtaining a tourist visa to Australia when an Australian sponsor is involved is mainly about showing that the relationship between the Thai lady and her Sponsor is genuine and that the Thai national has the credentials and the intention to return to Thailand after their visit. So the more proof of a genuine relationship including evidence of previous visits to Thailand to see your partner and correspondence between you both, the stronger your application will be. Please read our tips on applying for an Australian tourist visa and our section on how to record chat history for your visa application.
The first visa to Australia is usually a 3 month tourist visa meaning your partner can go to Australia for a period of 3 months giving them the opportunity to experience the change in culture, the weather and mainly to meet your family and friends, but one mistake on an application form can lead to a refusal.
There are numerous forum posts on the Internet with people trying to tell you how to do the application or maybe your Thai partner has a friend who has been through the process before. But this does not mean your circumstances are the same and your documents will be the same, so you are 'going in blind' if you do not get professional help, it is a small amount of money to pay to get the love of your life a visa to travel to your country.
Tourist visas applications will be successful on the strength and presentation of the paperwork. Most refusals are due to the lack of content and professionalism of the Thai paperwork. It is very important to get it right the first time.
How much does an Australian Tourist Visa cost?
For a 3 month Australian tourist visa the total cost is 30,000, Thai baht and included in our fee are all costs incurred during the visa application. Embassy fee, translations etc., do not incur an increase in the quoted price.You only pay a 10,000 baht deposit to start the process and then no more money until the visa has been awarded, so there is no financial risk to you or your Thai partner as stated on our home page. When the visa has been awarded you pay the 20,000 baht remaining balance.
We have a no visa, no pay policy - if the visa is not awarded you do not pay the 20,000 Thai baht.
Frequently Asked Questions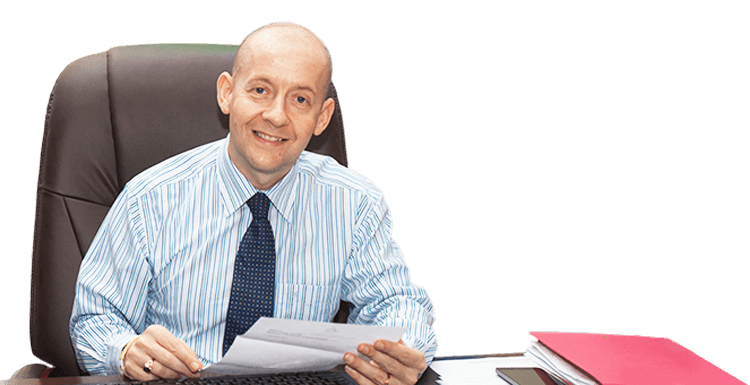 My name is Mr. Darren McGarry and I am the owner and the main visa consultant of Key Visa Company.
I have given you my procedures and inclusive costings for the Australian tourist visa application and you will see there is no financial risk and that the fee is reasonable.
I find that when the visa has been awarded most clients feel they are happy to have paid a professional company to obtain and present the visa application to get it correct first time.