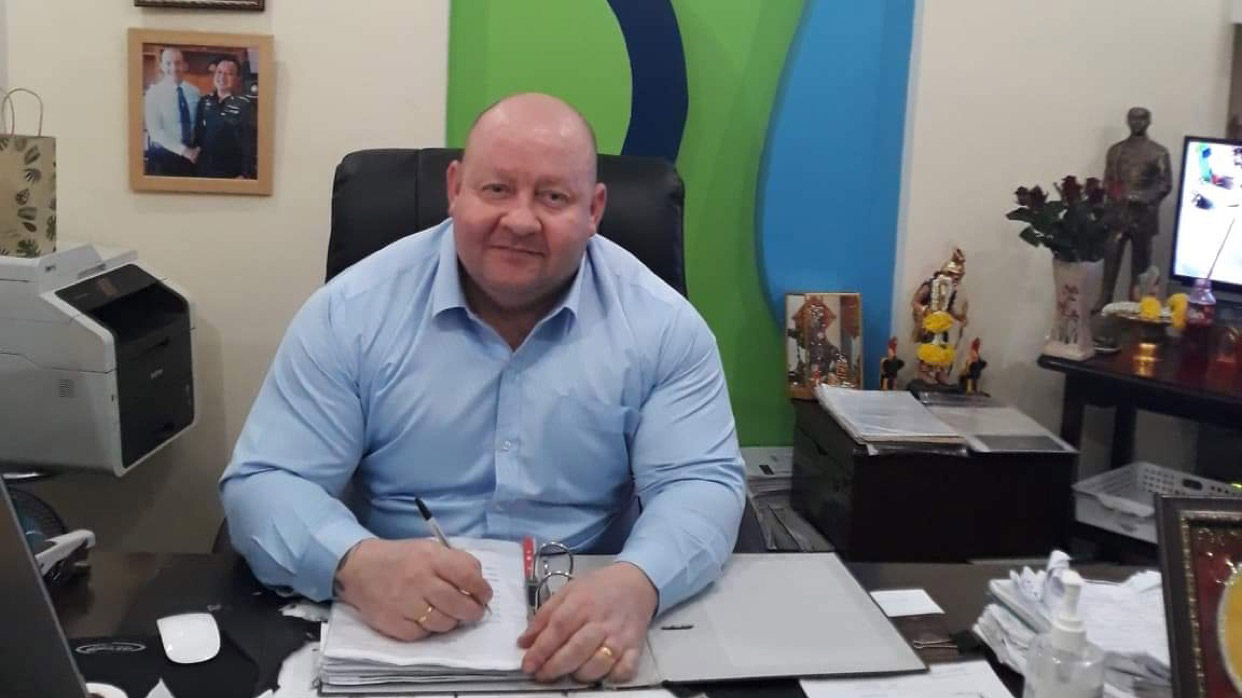 Visa Services For Thai Nationals
British Passport Renewals & Expat Services For Foreigners In Thailand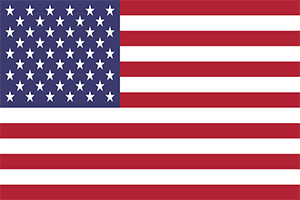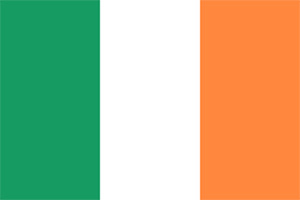 We Offer Services For All Nationalities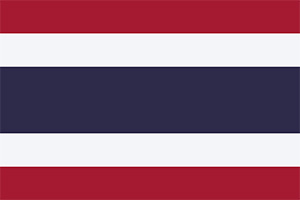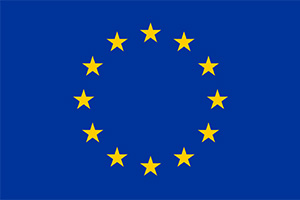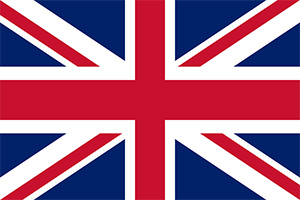 We Make You A Promise Of No Visa – No Professional Fee
15 Years Experience
Call Us Now On 038 422 131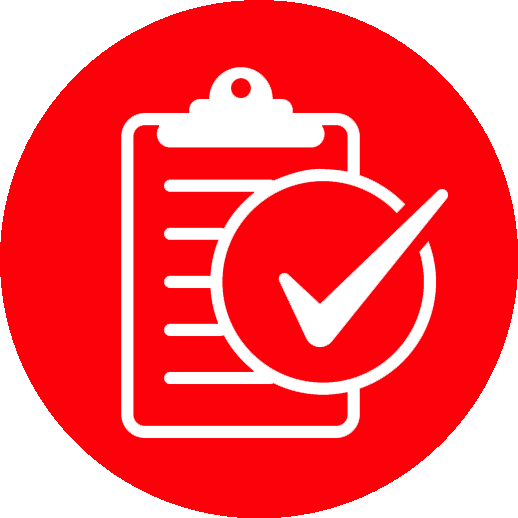 We take care of all online and paper application forms and associated letters and are completely hands-on from start to finish whilst constantly communicating to update local and overseas customers on the application progress so you can relax and leave it to us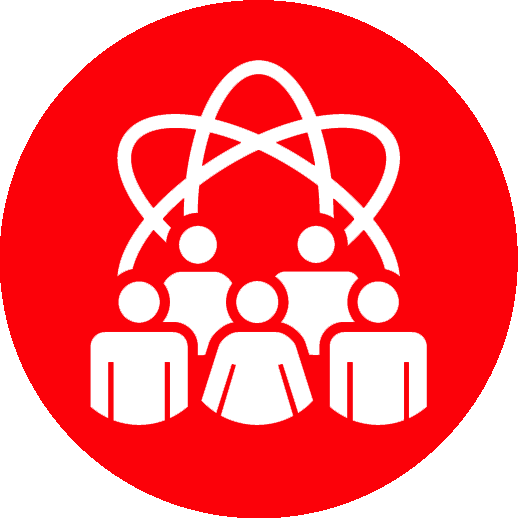 An English owned and managed company with bilingual English / Thai staff who will help your Thai partner through the entire process with no hassle and full support from the beginning of the process right up until you receive your visa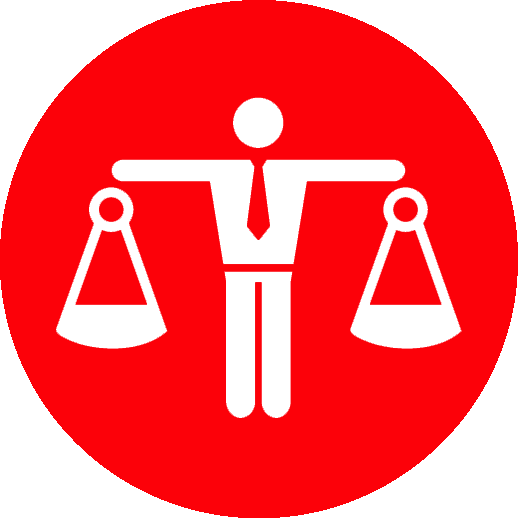 We are a well respected company and affiliated with the Pattaya Expats club. Our team go above and beyond to offer simply the best visa service in Thailand with additional benefits not offered by any other company such as an airport concierge for solo travellers.
UK Visas
Key Visa has well over 15 years experience in providing all types of UK visa services for Thai nationals. From short holidays for Thai nations to complete resettlement, we can help you get just what you require.
Australian Visas
Key Visa Company are highly trained visa consultants specializing in tourist and settlement Australian visas for Thai Nationals. Our English speaking team support you every step of the way.
Expat Services
We can provide visa services,
pension letters
, British passport renewals and many other expat services for foreigners here in Thailand. We also offer document translations and can legally write your last will & testament.
British Passports
We can renew your British passport or obtain a baby's first British passport without you going to Bangkok. Our service includes document checking, taking the application to Bangkok and collecting the new passport.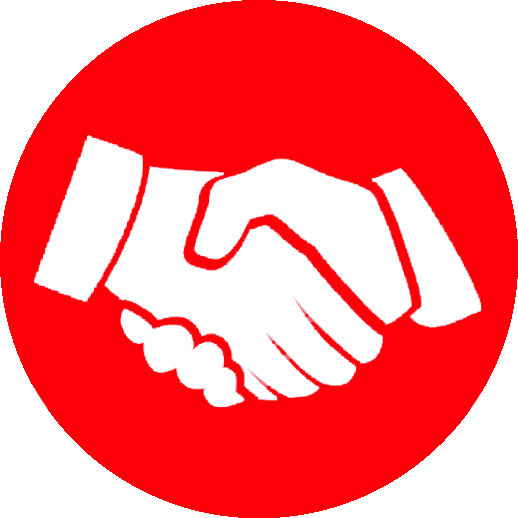 15 years of visa experience, honesty and integrity for both our Thai national and expat clients.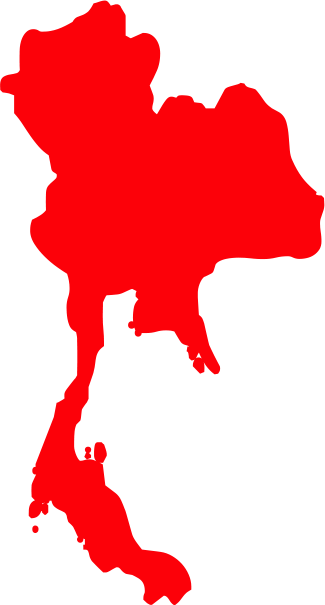 Nationwide service across Thailand, no matter where you live in the country we can solve your visa problems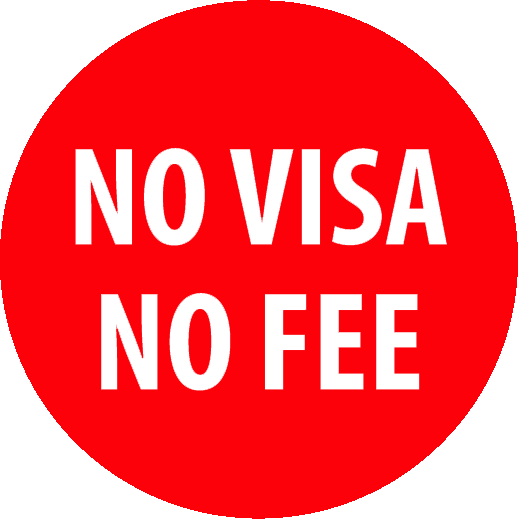 No visa, no professional fee. If you don't get the visa we don't get paid – No hassle, no heartbreak.
Key Visa company have over 15 years of experience assisting private clients with their visa applications to Australia, The UK and Ireland or helping foreign nationals to obtain a long stay visa for Thailand.
If you wish to marry your Thai girlfriend, the visa services we offer include a hassle free marriage service and settlement visa package. If you have a same-sex partner, we are able to help you with the civil partnership visa process. No matter your partners profession or workplace, we can help you obtain the visa you need!
Helping the Thai partners of foreign nationals apply for a tourist visa, settlement visa, Provisional marriage or Partner visa. We also complete all forms and prepare all the necessary documentation, including translations, and submit the visa application at the appropriate time and place without you ever having to travel to Bangkok. Save yourselves the hassle of dealing with the Authorities, let us do it for you. We have a proven track record where others have failed.
If you have a Thai wife or girlfriend and would like to take them to your country for a holiday or to live permanently, Key Visa Thailand can help you obtain the correct visa. It's not a problem If she has been refused a visa before. We will help you take your Thai partner home – No visa, No professional fees to be paid!

How easy is it to start the visa process?
As easy as paying the deposit – for holiday visas just give us 10,000 Thai baht, with no other money to be paid until the visa application has been accepted and processed. For settlement visas you just pay the embassy fee upfront and our professional fee when we successfully obtain your visa – no visa, no professional fee!

สาวLA.ร้อยเอ็ด C.
05:33 05 Aug 22

perfect help to get a visa

Darren and his team are truly excellent offering an exemplary service. Was updated regularly as visa was processed and everything went smoothly. Darren took time to explain the process and was always available to answer questions. Highly recommended. Thank you

Great service from Darren and his Team, highly recommended! They get the job done courteously and professionally every time.

Easy process to get my 15 month visa. I highly recommend Darren and his team. A+


Travelling O.
01:43 05 Jul 22
Good and quick service, reliable staff that can handle all visa issues within reason.

Great staff very helpful. Highly recommend Key Visa.

Nicholas W.
00:38 02 Jul 22
Key Visa fantastic helpful staff you want your loved ones to go home with you this is the place that will make it happen.

William F.
12:03 01 Jul 22
I received the answers I wanted. Quickly and easily

Kawasaki 59 5.
21:20 27 Jun 22
Excellent if u need visa or anything Darren is the man.

I have used Key Visa since moving to Thailand over 3 years ago. Darren quickly helped sort out my VISA, back then and arranged for me to open a Bank Account with Bangkok Bank which is invaluable and a must for any long term stay or ex pat. Also directed me to some one who helped me get Motorbike and Driving Licence. 3 years later and on this occasion I asked them to arrange a new 50 page UK passport along with renew VISA etc. Highly recommend Darren and his staff of front office ladies to get you sorted. Thanks

Christopher W.
11:03 06 Jun 22
Efficient service. I use them every year to get my certified letter from the British Embassy to support my Pension Income for my Retirement Visa. Unfortunately from 14th December 2018 the British Embassy will no longer certify income letters. No one yet knows what new arrangements will be put in place by Pattaya Immigration! I now useKey Visa to do it for me. Excellent service. I was unable to get my retirement visa last November 2021 as I was bedridden then. Key Visa did it for me. I have used them for a number of years

A big thank you to Darren and the staff at Key Visa. I received prompt, courteous and professional communications and service for the annual renewal of my extention of stay and multiple reentry permit. I will be back once again this time next year. Great job!


Great staff and excellent service.Both polite and prompt.

Professional and honest man, he extended my tourist visa in one day and at a reasonable price, definitely recommend this office.Hassan,

well Darren it had been 2 years since i last saw you ,i would like to thank you and your staff for an excellent service for my visa. I can highly recommend key visa for all services and i have used them for many years .Dont go anywhere else use Key Visa

Experienced & knowledge about all things immigration and visas

Rang them to update my tourist visa from 30 day to 60 day. Was advised I needed my passport plus another passport photo. I dropped them in the office, 5 mins paperwork. Email received day later job done✔️ Took the aggro of doing it myself as a first time visitor.Staff very helpful, I'm more than happy to give Darren and his staff a 5 star review

Very helpful and courteous.

Charles C.
07:22 28 Mar 22
Great place for expats to get visa applications completed in record time. They have great immigration contacts so you don't have to wait nearly as long as others do. Also this is only for expat visas. They don't do tourist visas.The only reason the didn't get 5 stars is because the employees are difficult to understand so I had to go in a few times instead of being able to handle things over the phone. The owner is a Brit so for English speakers he's usually always available for questions.

Excellent and prompt service, very professional.

Key visa staff were really helpful and knew exactly what to do for my request.My application was handled efficiently and quickly and my passport returned very quickly with the stamps required.I would definitely recommend Darren and his staff if you need any visa or passport assistance.

Excellent service from Darren and Key Visa. My only complaint was with The Thai Post office who managed to lose an EMS envelope with my passport in it. The passport was wrongly delivered to another town 20 miles away because the postal workers could not read English which was very clearly printed on the envelope. It took a whole day for my wife and the postman to track down the missing passport. Darren was very patient with me and my rantings and very supportive. I would advise anyone that has to deal with The ThaI Postal system to write their address in Thai. In the sticks very few people understand English.

I have known Darren many years and he has helped me with a range of visa processes during my time in Thailand over the past 15 years. Professional, honest, hardworking and a pleasure to do business with. His staff are friendly and welcoming and they will assist you every step of the way. I recently lost my job and thus had my work permit cancelled and Darren assured me he could help and that's exactly what he did. A pleasure to know. If you need any help and advice with visas, give him a visit - you won't be disappointed. Cheers for your help and kindness!

Very good service. Thanks.

andrey tkachev T.
10:44 16 Jan 22
Very efficient and fast service . Despite the expected slowdown due to the New Year holidays and Covid, Darren and his team did everything possible to solve my problem in a timely manner. I will definitely come here again.

Very good advice, fair prices.Best visa shop i have found in 20 years


Great service and friendly staff which make it easier to get a visa

I recently renewed my UK Passport through Key Visa and found Darren and his staff to be extremely helpful and efficient. My Passport arrived as promised with zero drama and/or issues. And as such, I highly recommend this company and will definitely be using their services again.

Excellent service will use again and recommend to all. Darren and his staff answered all my many questions quickly and efficiently . Even when all travel restrictions over I still think his professional service extremely good value, a great saving of my time and effort and great value JOHN C RAI

After experiencing problems with initial application for my son's passport Darren at Key visa resubmitted a second successful application at no extra cost. Very happy with the service I received.


Does what it says on the tin. Excellent service.

Great service friendly people specially great Darren

First time used but not the last excellent service can trust darren

justin M. C.
15:15 18 Oct 21
Darren and his team are always professional and on point.


Not my first dealings, they are excellent.

Cameron A.
05:17 23 Sep 21
Great service for getting a new UK passport during Covid restrictions around Bangkok. Thanks Darren!

Darren does a great job at reasonable cost for those who find navigating Thai immigration cumbersome or complicated.


In the last 16 months Darren has assisted me with getting a new uk passport whilst living in Thailand and just recently a tourist visa for my thai girlfriend, he is very knowledgeable and a pleasure to deal with, would highly recommend

Fantastic service highly recommended

I was dreading the prospect of going through the lengthy process of renewing my British passport so I decided to give Key Visa's passport renewal service a try and I am so glad that I did.All I did was to provide two photographs and pay the all-inclusive fee of THB 12,000. This fee covers all the charges for Key Visa, British HMPO and two trips to Bangkok for Key Visa staff to submit the application and then collect the new passport. I was in and out of their offices within 10 minutes. All documentation was completed by Key Visa staff.After 20 days, I received an email from British HMPO that my passport was ready for collection.I extend my sincere thanks and gratitude to Key Visa for their amazingly prompt and efficient service and would have absolutely no hesitation in recommending their British passport renewal service to anyone who wants a stress-free passport renewal.

Excellent service, extremely efficient, UK passport renewal completed in 3 weeks.

Oh dear,just another boring comment from a satisfied customer.But there's nothing boring about Key Visa.This guy Darren and his team are amazing.I applied to renew my British passport.Took heed of reading about issue delays,but my new passport came back in under 4 weeks.I live in Phuket and was worried about traveling to Bangkok during this covid time.But I needn't have,Key Visa took care of everything,and the service isn't expensive when you consider air fares,accomodation,hassle.So i'll make it brief,Thank you Key Visa,Thank you Darren,Thank you team.

Used Darren's services 12 years ago, very efficient and I highly recommend him. Good to see he's still going strong.




First Class Service, I would recommend without hesitation...

TheJoelBrowne
06:54 06 Apr 21
Super helpful and all sorted quickly

Prompt and friendly response

gianluca B.
11:05 11 Mar 21
Blink-speed service, 24 hrs. to have my visa...no problem at all, very professional, highly recommended

Very helpful and experienced staff.


After seeing a couple of YT videos there's only one company I'll be using, key obviously. I will be moving over in the next 4 years or so but in the meantime my partner will hopefully travel to the UK in-between...


Thanks to Darren and the team. They sorted my marriage visa and made the entire process easy and straightforward. The whole process was completed in 4 weeks. I would highly recommend using them and I will be certainly be using their services again.

Very good service, professional and friendly.


Excellent help, support and advice ...Thanks

Have not used them but have heard good reports about them.Hope to use them in the future.

Well recommended company for all your visa needs

Darren and his staff were an absolute joy to deal with, from start to finish. He got my girlfriend a 6 month UK Tourist Visa and made the entire process easy and straightforward. I asked him many, many questions, yet he was always happy to help me and gave me reassurance, which was very much appreciated. This is an outstanding company and I highly recommened them to anyone who wants a visa. I will definitely use key services again for when I will need to get married with my thai girlfriend next year and obviously then apply for the marriage visa for my girlfriend.Thanks again Darren . Top man👍


Was a little nervous sending my UK passport from Phuket to Pataya for renewal. I needn't of worried, the service provided was quick and efficient. The whole process took 6 weeks, which given Covid was very good. I whole heatedly recommend Key Visa for UK passport renewal as a hassle free option. Thank you.

Richard T.
11:21 23 Oct 20

I have used this company for many years now for tourist visa weddings and now settlement visas in the UK. I would 100% recommend this company very helpful and great staff.keep up the excellent work.


onlymoonbeam Kadis. David W.
06:36 19 Sep 20
Helpfull . Nice staff. They have been doing this a long time

Raymond R.
15:10 17 Sep 20
Darren & staff very polite & efficient.

Best service every time. One stop shop no hassle.

Kenneth B.
06:19 10 Sep 20
Great service yet again. I cannot thank you and your team enough.

Living on Koh Chang, the thought of dealing with all the bureaucracy of renewing my British passport and having to go to Bangkok myself, prompted me into contacting Key Visa Co. A wise decision - from start to finish the process was completed easily. The nervousness of being without my passport in Thailand prompted a number of questions during the process which were all answered promptly, and perhaps more importantly, truthfully as the answers given always turned out to be correct. I would have no hesitation in using Key Visa Co again - even if I was much closer to Bangkok. Thank you Darren.

Peter Slade P & F
21:40 05 Sep 20

Just used Key Visa to renew my English passport, the process could not of been simpler, all done in the time frame they quoted. Also good with communication during the process, so one knows exactly what is happening.An excellent service and Key Visa / Darren will be my go-to office for any of my needs in the future......

Jonathan R.
12:35 27 Jul 20
I have used key visa and Darren twice now, no problems, good service. Very pleased.Cheers.


Excellent service and would recommend this company to anyone looking to avoid the hassle of going to Bangkok (potentially for three weeks) if they're in need of passport renewal. Always very quick to respond and a very professional approach all round!

Update July 2020. Just used these guys to renew my passport. Highly recommended !Great service from Darren and the team when renewing my retirement visa. I will be using them again.


Michael K.
11:02 06 Mar 20

I live in the Nongbualamphu area and was naturally a little wary of sending my passport and documents through the post to Pattaya but no problems whatsoever and my new UK passport arrived back to me within 3 weeks of the application arriving with Darren. A highly recommended service - takes all the stress out of what would be an expensive and time consuming process. Well worth every Bhat of the fee - thank you for an excellent service Darren and the team at Key Visa!

I have used this service for obtaining a second UK passport. Excellent service where I obtained my passport hassle free. Just doing the same again. Highly recommend you use. Darren and staff very helpful.

They helped me get a retirement extension. Nice people and a superb job.

Great serviceProfessional friendly staff.Will definitely use their services again.Highly recommended

michael M.
09:09 14 Feb 20
first class sevice and very helpful for all your visa needs .

Excellent communicating skills and very efficient staff to help all Brits and Aussies with their passport and visa requirements.

Darren and his staff were an absolute joy to deal with, from start to finish. He got my girlfriend a 6 month UK visa and made the entire process easy and straightforward. I asked him many, many questions, yet he was always happy to help me and gave me reassurance, which was very much appreciated. This is an outstanding company and I highly recommened them to anyone who wants a visa.


Michael C.
11:31 26 Dec 19

A big thanks to Darren and Key visaApplied for a 3 month Australian Visa for my girlfriend,Received 2 years worth of multiple visasthe most knowledgeable company in Thailandalso great communication, hard to fault

I have used Key Visa for my daughters English Passport in 2015 and wife and stepdaughters UK settlement Visas this year, 2019. Thanks to key Visa's excellent services we were successful in obtaining all of these.

charich ช.
16:37 01 Dec 19


Spencer S.
02:36 29 Nov 19
I have been using Darren at Key Visa for nine years for both mine Visa for Thailand and my GF for the UK, Darren and the team go out of there way to make it simple and stress free. I would not use or trust anyone else to look after both mine and my GF Visa requirements. Thanks Darren for all your help over the last nine years

The fee was well worth not having to travel to Bangkok to the embassy and then having to go a second time when the new passport was ready. All done with EMS.

Very helpful . Knowelgable staff .


Richard B.
12:38 14 Nov 19
Darren and his staff provide a great service at a reasonable price and I would recommend them to anyone.


Hi Darren, I dont usually do reviews but couldn't let this go without giving you a quick mention, than you to you and your staff for making my visa run to Cambodia absolutely perfect, such an easy process, will be using you from now on thank you

Used the place a while ago great service .

Very efficient and well priced service. No complaints.


Excellent service I was very impressed

Thank you Darren and his team for successfully getting a visa for my girlfriend Duangphon, Very professional and got exactly what we wanted ( A 6 month visa to the UK), I recommend Key Visa to anyone who wants a visa done right the first time from real professionals and I will always be using Key Visa for my girlfriends Visa in the future, We're absolutely delighted 😁

Asbestos Discount Removal 20% D.
02:46 25 Sep 19
Darren and his team have sorted out a new English renewal passport for me in the past, and is now in the process of organising my son his first British passport so he will have both Thai and British passports available for his future, this I believe is very important for any foreigner likewise in my similar situation.I always find Darren's professionalism second to none, he does a first class job every time and when I get the chance I always recommend his service to anyone wanting to get things organised quickly and efficiently.I am here in Thailand ten years and know after vast experience it always pays to use the best and get the job done right the first time, and to do this Darren is defiantly the man.Thanks Key Visa And Your [email protected] Harry

Good efficient not easy to find at first but well worth finding

Been using Darren for years !!! I will not use anyone else the service is simple first class !!! Do not go anywhere else REALLY

Grahame C.
03:40 11 Sep 19
Good service. Straight talking.

Totally satisfied customer great job Darren thank you very much

This company were superb. Helped in every way. Fantastic..l was lost without their help..Class..My son is Thai.their help was immense...Massive thanks

Great service, very professional. I am from UK, my wife from Lithuania and our adopted son is from Hong Kong. Darren and his team sorted out my retirement visa and my family's right of abode in Thailand with no issues at all. Highly recommend the service and fees are very reasonable. 5 stars!!!

I have nothing but awesome things to say about Darren and his team. I am not the easiest client being quite highly strung i tend to ask 500questions about the same thing, every answer was met with patience and explanatory info. Professional affordable HONEST service with minimal effort from my side - HIGHLY RECOMMENDED FOR ALL TRAVELLING IN THAILAND AND SURROUNDING AREAS

Best visa company in pattaya

Adequate and as promised. Done with no bother. When non conforming issues came up, I go to Darren.

Absolutely the best place to go for visas, extremely helpful and efficient.

First class from start to finish got my three kids English passports we had problems the English side wanting letters from my ex Darren even dealt with that at no extra costFantastic serviceBig thank you from the 4 of us


Key Visa (Darren) are a brilliant Company always very helpful and professional. I would highly Reccomend them

christopher D.
10:42 21 Jun 19
Always very helpful and not too expensive

William L.
11:01 10 Jun 19
Excellent service from Darren McGarry and his colleagues...Due to my UK Passport renewal application being submitted from here in Hua Hin to Darren & his colleagues in Pattaya later than anticipated, my new passport arrived back in Darrens office in Pattaya on the eve of my flying back out to work the next day....Post from Pattaya to Hua Hin would take approx 3 more days....No problem....Darren organised courier service by taxi from Pattaya to Hua Hin that night to ensure I had passport ready for flying out next day....(well worth the additional cost of taxi to ensure delivery....)...Very good service.....



We wanted to get our Thai/English baby son (8 months old) a UK passport, after several emails to Darren I was more than satisfied to proceed with him.We saw him on the 8th March 2019 in his office in Pattaya, Darren is a sound, friendly man, and after he checked the paperwork we bought, we were on our way after 20 minutes.We received my son's first uk passport today (12th April 2019) - posted to my wife's address in Khon Kaen.Can't thank you enough for simplifying the passport procedure and giving us the confidence that we would get his passport easily.Thoroughly recommend this company.👍🏽🙏🏽🇹🇭🇬🇧

Excellent Service. If you want a Visa this is the only place. If you've tried the rest try the best...

Simple, easy arrangements and efficient and affordable service for my visa run.

Really helpful for any information being going here for years .

Darren is extremely helpful with friendly staff

100% Red Pill C.
09:12 19 Feb 19
If you need to renew your british passport or if you need any other advice or visa service. This is the only place to do it with. Darren the guy who set up and owns key Visa, is Ultra proffessional, answered every single email and question for me, put my mind at ease and I had alot of weird quesrions. Very patiently answerd.The process was simple quick convenient, He even took care of the transfer of my Thai Non O marry visa into my new passport. The whole process cost me just B10,000 that included the cost of my new uk passport, the letter from uk emnbassy to transfer my Non O 1 year marry visa and his fee.Financially It's a no brainer. The travelling hotels food and train tickets aloan would cost more than that.I just downloaded the nessasary forms filled them in sent it all to Darren. He did the rest. Brilliant, proffesional 100% trustworthy service!.I give Darren and Key Visa. 10☆☆☆☆☆☆☆☆☆☆ highly recomended. PS sorry it took a while to send in my review Darren mate. Thanks again for everything.

Christian Veren (.
06:24 17 Feb 19

Bronwyn H.
08:20 29 Dec 18
Friendly reliable service. Great value for money.


Darren is a great help. Helped me with exactly what I need without wanting money upfront. More helpful than thai visa express (that Paul just wanted money before he knew the situation!!)

They dealt with renewal of my UK passport efficiently

i would advise everyone to use KEY VISA .Darren and his staff got my girlfriends visitor visa quickly and efficiently. She spent 6 months in England and thoroughly enjoyed it.Now we are waiting for a Settlement VISA , fingers crossed.For me personally,,,,, too much paperwork ,,,,,,,Darren and his thai staff kindly guided us through this effortlessly.Good luck to this company for the following years.Regards Carl Furberand Lalita Naiyo.

Anthony P.
00:12 16 Sep 18



Outstanding service and a very fair price. Darren and his team are very professional and no -nonsense. Real value for money and I would definitely recommend!

Friendly polite service with the experience and knowledge to help your every need

Very professional and polite service. Will be using them again soon and would recommend them .

Cristiano V.
16:10 27 Feb 17

The best visa agent in the area. Covers the whole process.

An excellent service, from the owner Darren, in getting my retirement Visa . Unlike some similar visa services, which may do it cheaper, Key Visa has a proper office with support staff etc. , and did a no-hassle job within the timescale promised. I would definitely use them again.

I am an Australian Darren was able to get my girl friend a visa no hassels (dont listen to any advice from thai people or what you read on websites just pay the money and get the visa)

Darren and his team are always really helpful whenever I have questions about visas in Thailand.

Popped in for some advise today and Darren was upfront and honest with his advice. Will definitely be using for my wifes future visa requirements. Thank you

Suwichada G.
08:52 04 Nov 15

Thank you Darren and team for helping to get an Australian settlement visa for my Thai wife, Nok and I are really enjoying living together in my home country and we cannot thank you enough for everything you did to help us through this very difficult process.

Rhiannon C.
12:45 03 Dec 14
A big thank you to Key Visa for your help in obtaining my first visa. I was worried because I have heard so many people get denied but with your company it seemed to be easy. Darren and his staff were so courteous and helpful and they were with me every step of the way. Thank you again Key Visa, I could not have done this without your help. ขอบคุณมากคะ

Michael N.
06:40 10 Nov 14
Top notch service! Here is finally a company you can trust to get things done. They know all the rules and regulations so no need to show up three or four times with various documents and no hidden costs.

A friend introduced Key Visa Thailand to me and I have to say that my experience with them has been a most satisfying one. My girlfriend's tourist visa to the UK was arranged within such a short time that it amazed me! Everyone around me told me it would be difficult but Key Visa really made my day. This is an A+ service that deserves two thumbs up!
Next Reviews