Retirement visa in Thailand
A Thai Retirement Visa Is The Most Popular Long Stay Visa Choice For Expats In Thailand
An extension of stay based on retirement is commonly known as a retirement visa and available to foreign nationals who meet the following criteria
Are over 50 years of age
Have an income of 65,000 THB per month or 800,000 THB deposited in a Thai bank account, or a combination of the two.
Currently hold a non immigrant O visa
Hold a valid passport with at least one year's validity remaining
Have proof of permanent address in Thailand
**Please note that you cannot legally work in Thailand if you have an extension of stay based on retirement.
At Key Visa we pride ourselves on providing an easy, no fuss application process for all of our clients.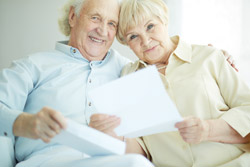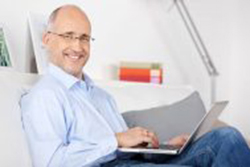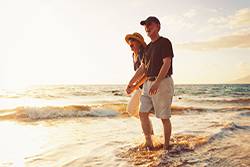 What are the requirements of a Thai Retirement Visa?
You need to be at least 50 years of age
You must demonstrate that you can financially support yourself in Thailand for the 1 year duration of the visa
1. You must have ฿800,000 in a Thai bank account, and it must be there for at least two months before your visa application. For consecutive visas the money has to be in the bank 3 months before you apply for the visa, so keep your balance topped up. You need a letter from your bank verifying the balance and a copy of your bank book.
3. Instead of the ฿800,000, you can show an income of ฿65,000 per month without having to bring the funds to Thailand. You accomplish this by bringing details of your income over a 3 month period, e.g. bank statements etc., to your associated embassy and receiving a notarized letter that states your monthly income to present to Thai immigration. If you are a British Citizen, we can help you to obtain that proof of income letter.
2. You can put the money equivalent to 800,000 Thai baht in a foreign currency bank account, in your native currency. This is also acceptable as long as it has been in the bank for 2 months. There are many banks in Thailand which now offer foreign currency accounts including: Bangkok Bank, Siam Commercial Bank and Kasikorn Bank.
4. If you have an income of less than ฿65,000 per month you can use this together with monies in a Thai bank that equate to ฿800,000 for the year. E.g. if your income is ฿50,000 baht per month, that is ฿600,000 for the year. You then must deposit ฿200,000 Thai baht in your Thai bank so that the two together make up the necessary ฿800,000 for the year. Please note: the money has to be in the bank for the two month period before you apply for the visa.
If working solely with a bank balance, it does not have to be proven that it came from overseas. If you are working from income, such as a pension, you do not have to bring the money to Thailand monthly – just prove the income.
If you are a married couple needing a retirement visa, please read the additional regulations here
How to complete the retirement extension of stay form
You need to fill in your personal details, information from your passport including when you arrived in Thailand and your address in Thailand. Some offices may ask you for proof of address. You can complete the form at the immigration office when you apply for your retirement extension or you can complete it online by clicking the button below and simply save to your computer and print to take with you to immigration.
Complete The Retirement Visa Form Online
How long does a retirement visa last for?
A retirement visa is a yearly extension and is renewed every year without you having to return to your home country. Most immigration offices will allow you to renew your visa up to two months before it expires and it is advisable to not leave it to the last minute in case there are any problems. The ideal time to renew is 3 to 4 weeks before the due date. The form needed to apply for or renew an extension of stay based on retirement is form TM7
Which visa is required before I get a retirement extension?
For any long stay visa it is always required to have at least a 3 month non-immigrant visa, normally obtained from overseas. This is not always possible and so if you are applying for a retirement visa, Immigration will now allow you to change a standard 30 day on arrival visa exemption stamp to a 3 month non immigrant visa and a retirement visa all at the same time thus making your first visa would valid for 15 months. **
**Please note you can only do this if you are able to meet the financial requirements.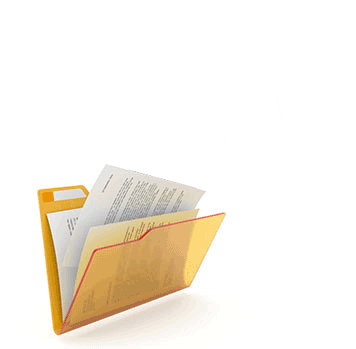 What documents do I need for a Retirement Visa?
There are a number of visa's available from Thailand to allow persons to stay in the kingdom long term. Education visas, work visas, marriage visas, and retirement visas. Each visa requires different paperwork, and the paperwork may sometimes vary depending on which office you will be processing your visa at. Today, 22 April 2015 we will examine the required documents for obtaining a Retirement Visa Extension at the Jomtien Beach Immigration office in the province of Chonburi.
To Process your Retirement Visa in most immigration offices you will need the following:
Passport
You will need a valid passport from your home country with at least 12 months remaining on it before expiration. You are able to convert a 30 day visa on arrival stamp to a retirement visa currently so no additional visa is required for your passport currently.
Your arrival/departure card should be stapled to the inside of  your passport. This is called form TM6. You will need to transfer the number on this form to form TM7, and immigration will verify its accuracy.
You will need two passport photos that are less than three months old. One will be attached to form TM7. Glue is available at the immigration office or you can staple it on.
There are a couple of photo booths conveniently located next door to the immigration office in Jomtien and can process new passport photos in a matter of minutes.
Proof of Address is required in the applicants name, to be clear this must be in the applicants name not a Thai spouse. There are several ways to provide proof of address. You may present a utility bill with your name and address on it, such as electric, cable, or internet. If you do not have this a driving license with your current address will also work.
**Note a residence certificate is NOT sufficient as proof of address**
The form TM7 is required as the cover page to your retiree visa application. On this page you will need to write your personal information, such as name, address, passport number, and the number from your TM6 card stapled to the inside of your passport, typically toward the back.
Letter Confirming Monthly Income
You will need to obtain a letter from your countries embassy stating that your income meets the minimum requirement of 65,000 baht per month. You may obtain this letter on your own at the Embassy in Bangkok or if you are a British Citizen you may use the service offered by Key Visa to obtain the income letter for you from the embassy on your behalf.
If you do not have monthly income of 65,000 baht or more each month you will need to show a bank balance with a minimum of 800,000 baht in it for a duration of three months prior to application. You will need a letter from your Thai bank, as well as the updated bank book.
The last option for income verification is a combination of both monthly income and a bank account. If for example you have an income of 50,000 baht per month then in addition to the income verification letter obtained from your embassy you will also need to show proof of a Thai bank account containing the balance to get to 800,000 baht for the year, or 180,000 + 50,000 baht per month = 800,000 for the year. If you choose this option there is no minimum requirement for the money in the account, simply prove you have it with your bank book, and a letter from your bank.
You may have heard some immigration offices require a medical certificate for an extension based on retirement, however this is not a legal requirement and is not required at Jomtien.
Once I have the visa extension what must I do?
There are important steps that must take place when you have this visa to make sure you do not overstay in Thailand and also to make sure that you do not lose the valid visa stamp in your passport. details below.
You must report to any Immigration office in Thailand every 90 days. This is naturally referred to as 90 day reporting. It is the law that a foreigner has to produce his address if staying in Thailand for 89 or more days utilizing form TM47.
If you wish to leave Thailand to protect your visa you must get what is called a re-entry permit. Obtained from any Immigration office, this is a square stamp placed in your passport that protects your visa so that when you re-enter Thailand through the airport or a border your visa is protected. You would normally obtain the reentry permit around 1 week before you are leaving Thailand utilizing form TM13.
A retirement visa is the easiest and best visa to have if you plan on residing in the land of smiles, are at least 50 years older and have the financial requirements covered.
For more information e-mail [email protected] or call our office on 038 422 131
Subscribe
Enter your details below and receive the latest retirement visa news direct to your inbox

Brilliant, does an excellent job, a friendly and good service, well worth using as they take all the worry and hassle out of it!
Darren is a great guy and his help is invaluable,
Professional and reaonably priced.
Darren and his crew are the best at what they do so helpful they take all the hard work out of it.
Finding Pattaya Immigration Office
Chonburi Immigration Head Office in Pattaya
Chom Tian 5 Alley
Pattaya
Chonburi
20150