Getting a retirement visa in Thailand with your western spouse
Many foreign couples retire in Thailand every year and it's important to understand that the retirement visa rules are slightly different when a couple wish to obtain a retirement extension of stay together.
The procedure is as follows:
Both partners independantly obtain their retirement visas and both have to show either 800,000 baht in a Thai bank account, income of 65,000 baht per month or a combination of the two.
One partner obtains a retirement visa (usually the man) and the wife receives a visa as his dependent
Thai immigration rules have changed twice in the last 10 years to move against the dependency visa allowance but have later been revised on both occasions.
If possible, the best situation is for you both to get independent visas as a dependency extension would become null and void upon the death of the main visa holder and could cause a lot of stress surrounding visa situations at a sensitive time.
We can now advise that at the Immigration office in Chonburi/ Jomtien they are not asking to see both the foreigners with the financial side but only the male side of the marriage can show the financial so:
If you are using the 800,000 baht in the bank then the money can only be in the man's name not the wife or a joint bank account.
If you are using an income and not the money in the bank then the income letter obtained from your Embassy or Consulate must only be in the mans name not joint names.
You must also show your original marriage certificate and if not in English it must be translated to English.
It is imperative that your wife comes to Thailand on a 90 day non-immigrant visa because she is not at the age of 50 years she cannot change the visa on arrival 30 days to a non-immigrant visa which is needed to start the process of a retirement visa and it is also nearly impossible to obtain in the Thai consulates around Asia because your wife is not 50 years old
If you have any questions you can contact [email protected] or click here to find out more about retirement visas in Thailand.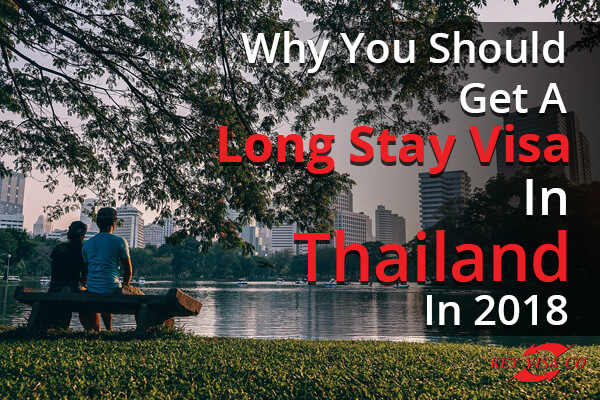 There are many reasons why people say that life in Thailand is good. One has access to fast Internet, the healthcare is world class, there are air-conditioned shopping centers, you can easily pick up tasty meals for a couple of dollars, and more. If you are planning...
read more