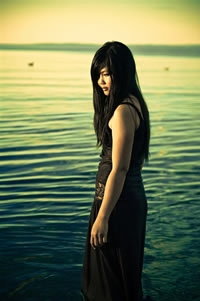 What is the quickest UK Visa to get for my Thai Girlfriend?
The quickest and cheapest UK visa available to your Thai girlfriend is a UK Tourist visa also known as a UK Visitors Visa.
How long does it take to apply for a UK Tourist Visa
Throughout the year the British embassy take different amount of times to process a UK tourist visa application, but as of writing this article December 2009, it takes roughly 10 working days to get answer from the British Embassy.
What about applying for a UK Fiancee visa.
A UK Fiancee visa is different class of visa and is in the same class system as a UK Settlement Visa. A settlement visa and fiancée visa both take more than 30 days to get a response from the British embassy. Not only does this type of visa take longer to process, there are more checks and there for many more reasons why the visa will be refused. Not only is a settlement – fiancée more difficult to apply for; they take longer, they are also much more expensive to apply For.
A Visa company has told me not to apply for a Tourist Visa.
There are only one of three reasons why a Visa company will tell you not to apply for Uk Tourist Visa – UK Visitors Visa.
The visa company earns more money applying for different visas such as fiancée of settlement visas

The visa company do not know how to apply for a UK tourist visa

Because you have informed them you wish to marry in the UK
What is the quickest UK visa to get for my Thai girlfriend?
The quickest visa to apply for is a UK tourist visa. It costs less, not as much evidence is needed and you will get the result form the British embassy much quicker.
Our advice to you, if your Thai girlfriend has never visited you in the UK before, gets a UK tourist visa first. Getting a Tourist visa first gives you credibility later on with the embassy. If at a later time you decide that you would like your Thai girlfriend or wife to live with you full time in the UK you can show that the relationship has grown and that a Fiancee visa is the correct visa.