Thai girlfriend UK student Visa
Thai girlfriend UK student Visa
Applying for a UK student visa for your Thai girlfriend will be more difficult to obtain than applying for a tourist visa. The only time you would apply for a student visa would be when she is serious about further education or career building.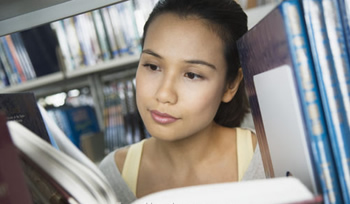 One of the first problems you will encounter which will enable her to apply for a UK student visa is the level of education that she is at now. The minimum level at which your Thai girlfriend can begin further education in the UK is National Qualification Framework level 3
The National qualification framework is a education standard that is recognized internationally and a standard of education worldwide.
National Qualfication Framework level 3
A levels
 Advanced Extension Awards
GCE in applied subjects
 International Baccalaureate
Key Skills level 3
NVQs
BTEC Diplomas, Certificates and Awards
BTEC Nationals
OCR Nationals
Thai girlfriend UK student Visa
For your Thai girlfriend to be able to apply for a UK student visa she must have proven education to the level of National Qualification Framework level 2. To be at this level she must have completed school and then carried on to college or university and completed educational courses. The honest truth is many Thais from rural Thailand are not at that level. Which means they will not be able to apply for a Student Visa.
The money for a UK Student Visa
If your Thai girlfriend has government or industry sponsorship, this must be confirmed in writing. Without official sponsorship the money need is as follows
The complete course Fees
800 pounds for every month of the course in London
600 pounds for every month of the course outside of London
Airtickets
If you thought that it would be easier to get your Thai girlfriend back to the UK as a student, think again. A UK Student visa requires more evidence and more sponsorship money than if you are applying for a tourist visa.