Australian medical for my Thai wife
Full body medicals are now only done predominately after your Thai wife has submitted their application for a partner visa to Australia and this is to ascertain whether your Thai wife has any physical problems that could end up being a burden to the Australian Government whilst she is in Australia settled with you as the Australian husband.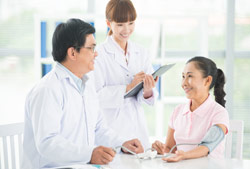 At Key Visa when we are applying for a partner visa to Australia we will normally ask politely for the Thai national to undergo a standard medical prior to applying for the partner visa to check for things like HIV, blood disorders, cancer which is terrible but on our side of the fence we pay the Embassy fee which is currently 97,000 Thai baht which is non refundable by the Australian Embassy so if your Thai wife is sick and does not know we do need to find out before submitting the visa application.
The body medical is now done by registered doctors at certain hospitals specified by the Australian Embassy after you have submitted the visa application and not before and the results are sent direct to the Australian Embassy and not given to the applicant which is why it is imperative that you make sure your Thai wife is fit and healthy. After the visa application has been submitted the Australian Embassy visa section will attach to your file a special number and e-mailed to your Thai wife which she uses when she goes for the medical so when electronically sent to the Embassy in Bangkok they can attach it to your Thai partners file of documents ready for processing. Unfortunately with most illness now you can look perfectly healthy and it goes unnoticed until a full body medical is done for your Thai wife.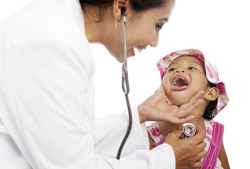 If your Thai wife has children from a previous relationship under or over 18 years of age they will also be asked to undergo body medicals and blood checks, if over 16 years of age they will also be asked to do a Special bureau Thai Police check with your wife which seems extreme if the children are not traveling to Australia but it is insisted upon now and this is in case the children travel at a later stage due to a change in circumstances which can be messy especially if the child or children have a Police record or have an illness because believe it or not it can cause a refusal of a visa for your Thai wife if any of her children from a previous relationship do not pass the medicals or Police checks.
Also what has occurred in the past on many occasions if your Thai wife's children from another relationship are living with her ex partner or his family theu could make it impossible for access to the Children to go for their medicals or Police checks so you must make sure that you have full access of the children at all times or this could end up with a refusal also, we have seen instances were the child has a Police record or is actually in prison so do your best to make sure that your partner and the children are healthy and you have access ready for any eventuality or it could cost you a large amount of money and a partner visa refusal.
For more information contact [email protected]