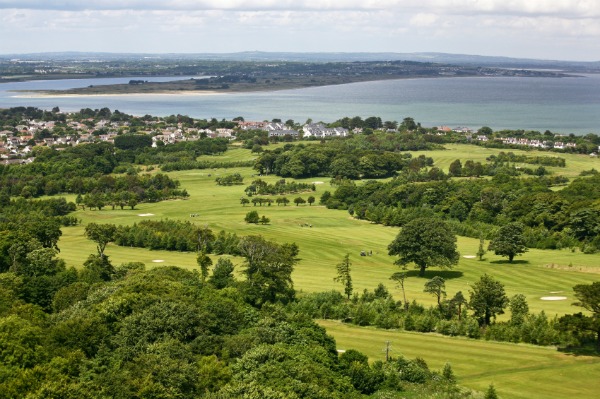 For any Thai tourist planning a trip to Ireland … travelling to 'The Emerald Isle' can be a daunting endeavor. Besides dealing with airfares, visas and other travel arrangements, there's the all important aspect of what to see and what not to see. Whether you're Turkish, Thai or Tasmanian, there are certain locations in Ireland that fall into the category of "must-see". Here are four sites that definitely showcase the best of what Ireland has to offer.
The Burren
Most tourists abroad opt for the greenery of a lush landscape filled with dazzling birds and exotic wildlife or the craggy splendor of snow peaked mountains or the pristine beauty of an azure sea lapping against the sugar white sands of a tropical beach. Wedged in between the rugged beauty of the Aran Islands and the sprawling university city of Galway, lies the near featureless desolation of a place known as the Burren, which in the Gaelic language happens to mean "bleak area". If you've ever wondered what it would be like to walk on the moon, this limestone plateau, with ancient monuments and bizarre rock formations is the closest thing to a lunar landscape that the planet Earth has to offer. With only a few hardy sheep for company, the Burren is best experienced alone or in a very small group. Hike just a few hundred meters from the road and you'll be surrounded by 40 shades of gray and experience the sensation of being the first explorer on some undiscovered planet.
Dublin City
Even if your itinerary limits you to just one day, Dublin City should not be missed. Despite being relatively small for a bustling metropolis, Dublin's numerous sights are easily reached by way of your own two feet or one of the city's many bus tours. While there, be sure to check out:
O'Connell Street and the General Post Office
O' Connell Street is Dublin's main traffic artery, and at peak hours the site is unbelievably busy because it also happens to be the widest street in all of Europe. Beyond the size and spectacle of the thoroughfare, O'Connell Street is home to many statues and monuments devoted to Ireland's rich history and varied heritage. Lining the lane you'll see stately homes and other large edifices designed to impress, all of which are dominated by the General Post Office. The General Post Office is arguably one of Dublin's most magnificent structures and perhaps its most historic. After being shelled by British artillery and Royal Navy warships during the 1916 rebellion against fighting in 'The War to End all Wars' (WW I), it was faithfully rebuilt and a bronze statue was erected to commemorate the fallen heroes.
Dublin Castle
Dubbed the 'Irish Stew' of castles, Dublin Castle is not your ordinary castle. Over the centuries, what began as a Viking fortress has been renovated, rebuilt, torn down, expanded, modified and built again so many times its architecture represents everything from the dark ages up to modern times. Despite its curious construction the massive tower, Royal Chapel, impressive state rooms and beautifully manicured gardens are well worth a look.