What documents do I need for a Retirement Visa at Chonburi Immigration in Jomtien?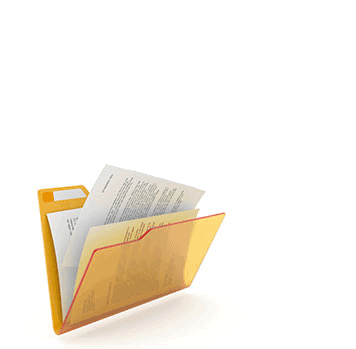 What documents do I need for a Retirement Visa at Chonburi Immigration in Jomtien?
There are a number of visa's available from Thailand to allow persons to stay in the kingdom long term. Education visas, work visas, marriage visas, and retirement visas. Each visa requires different paperwork, and the paperwork may sometimes vary depending on which office you will be processing your visa at. Today, 22 April 2015 we will examine the required documents for obtaining a Retirement Visa Extension at the Jomtien Beach Immigration office in the province of Chonburi.
To Process your Retirement Visa in Pattaya/Chonburi you will need the following:
Passport
You will need a valid passport from your home country with at least 12 months remaining on it before expiration. You are able to convert a 30 day visa on arrival stamp to a retirement visa currently so no additional visa is required for your passport currently.
Your arrival/departure card should be stapled to the inside of  your passport. This is called form TM6. You will need to transfer the number on this form to form TM7, and immigration will verify its accuracy.
You will need two passport photos that are less than three months old. One will be attached to form TM7. Glue is available at the immigration office or you can staple it on.
There are a couple of photo booths conveniently located next door to the immigration office in Jomtien and can process new passport photos in a matter of minutes.
Proof of Address is required in the applicants name, to be clear this must be in the applicants name not a Thai spouse. There are several ways to provide proof of address. You may present a utility bill with your name and address on it, such as electric, cable, or internet. If you do not have this a driving license with your current address will also work.
**Note a residence certificate is NOT sufficient as proof of address**
The form TM7 is required as the cover page to your retiree visa application. On this page you will need to write your personal information, such as name, address, passport number, and the number from your TM6 card stapled to the inside of your passport, typically toward the back.
Letter Confirming Monthly Income
You will need to obtain a letter from your countries embassy stating that your income meets the minimum requirement of 65,000 baht per month. You may obtain this letter on your own at the Embassy in Bangkok or if you are a British Citizen you may use the service offered by Key Visa to obtain the income letter for you from the embassy on your behalf.
If you do not have monthly income of 65,000 baht or more each month you will need to show a bank balance with a minimum of 800,000 baht in it for a duration of three months prior to application. You will need a letter from your Thai bank, as well as the updated bank book.
The last option for income verification is a combination of both monthly income and a bank account. If for example you have an income of 50,000 baht per month then in addition to the income verification letter obtained from your embassy you will also need to show proof of a Thai bank account containing the balance to get to 800,000 baht for the year, or 180,000 + 50,000 baht per month = 800,000 for the year. If you choose this option there is no minimum requirement for the money in the account, simply prove you have it with your bank book, and a letter from your bank.
You may have heard some immigration offices require a medical certificate for an extension based on retirement, however this is not a legal requirement and is not required at Jomtien.
Changes and Updates
The requirements for documents change from time to time and can vary from office to office. Key Visa prides itself on staying abreast of the most current changes and we will update our site accordingly. We have a well deserved reputation for getting things done the right way, and it shows with the trust that we have been given by such bodies as the British Embassy. If you have any questions about any information you have read on this or any of our pages please do not hesitate to contact our office on 038 422 131 or email [email protected]